First aid is an important life skill for everyone as no one can predict when they will face a life threatening situation.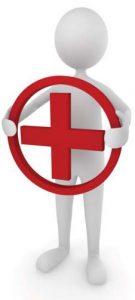 On May 12th 2016, Principle Construction employees were recently trained or given a refresher course and certified in First Aid & CPR/AED using the materials and curriculum of the National Safety Council.
The training class used the latest materials and followed strict quality control guidelines and procedures taught by Steve Stetson, Manager of Safety Services at DS&P Insurance Services, Inc. Steve has been an Authorized OSHA instructor since 1996.  The CPR certification is valid for two years and the First Aid certification is valid for three years.
Employees commented that the training was very informative, enjoyable and effective.
If you have never been trained in first aid and/or CPR, now is the time to learn how to save a life.