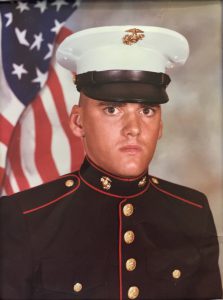 Bisnow.com recently asked what lessons did military veterans take with them to their real estate careers.  Mark Frane, who has been employed here at Principle Construction Corp. answered:
Title: General superintendent
Branch of Service: United States Marine Corps
Final rank: Sergeant
Length of Service: March 1981-March 1988
Year you entered real estate: 1988 as a Local 250 union carpenter.
What lessons from your military service carried over into real estate: The Marine Corps put us in uncomfortable situations physically and mentally to build confidence in ourselves, which instills confidence in others. They taught us to attack problems and overcome fear to complete the mission. I believe the rigorous activity and daily challenges we were exposed to during field operations was a perfect fit for the construction industry.
Read more at: http://www.pccdb.com/2016/06/lessons-military-veterans-take-real-estate-careers/