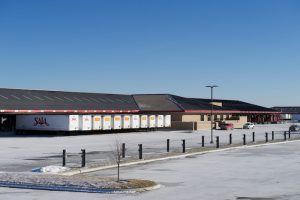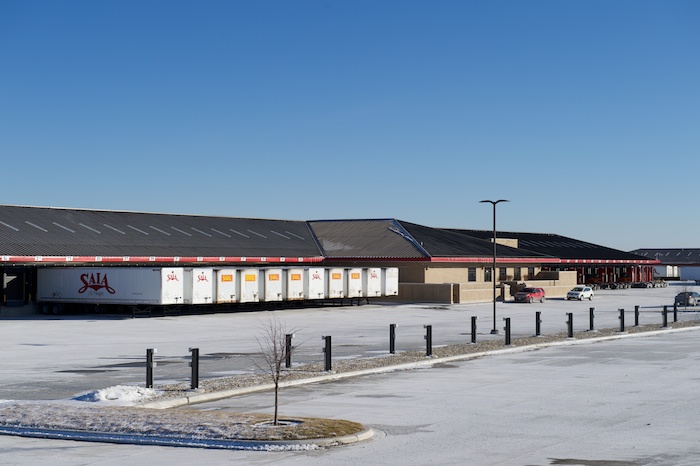 (ROSEMONT, Illinois)- James A. Brucato and Mark E. Augustyn, owners of Principle Construction Corp., are pleased to announce their firm has completed two buildings totaling 70,000 square feet, which serve as administrative, maintenance and operations for Saia LTL Freight at 2260 S. Midlothian Road near Grayslake, Illinois. Saia is a multi-regional less-than-truckload (LTL) carrier that operates 148 terminals in 34 states.
The two new buildings were completed from the ground up on 33 acres of land. The first building is a 51,000 square foot 16' clear height structure that features more than 100 truck dock locations and 9,560 square feet of office space. The second building also features 16' clear height, 19,000 square feet of shop/maintenance area and a fueling facility with six trailer service bays, six tractor service bays and two wash bays. Improvements to the 33-acre site included an automated snow scraper, a truck scale and concrete pavement that will serve as parking for 94 automobiles, 294 trailers, 34 tractors, 30 dollies and block heater stations for 62 tractors.
"We were able to be creative and meet the budget and time frame for Saia. Working with the team at Saia and Cushman & Wakefield was a pleasure and we look forward to doing it again," stated James A. Brucato, President of Principle Construction Corp.
Principle's Ken Lattanzi served as the Sr. Project Manager; Mark Frane was the onsite Superintendent. Larry L. Christian Architects was the designer of the project.  Cushman & Wakefield's Jim Kueck served as Saia's Owner Representative.