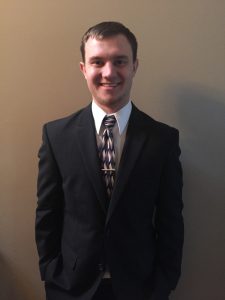 Jonathan (Jon) Anderson has joined Principle as a construction intern for the summer of 2017. He will assist with ongoing construction projects, working with project managers and principals on planning, design, scheduling and site safety across Principle's portfolio. Jonathan has always been interested in the construction industry and has worked as a carpenter while attending college.
Jon plans to graduate from the University of Illinois at Urbana-Champaign with a bachelor's degree in civil engineering with a primary focus in construction management in December 2017. He has already completed the Engineering Pathway Program at Harper College in Palatine so that he could transfer to University of Illinois. Last summer, he interned with the Village of Schaumburg Engineering and Public Works Department. He also works as a carpenter and project manager for EVO Enterprises. Jon is a member of the American Society of Civil Engineering.
"We're looking forward to working with an intern who already has a wealth of real world experience and is driven to gain more on-site project management opportunities here, " says Jon's supervisor Michael Long. "Jon brings a youthful perspective and a chance for our executives to pay it forward to the next generation of engineers."
Outside of work, Jon enjoys snowboarding in the winter, wakeboarding in the summer and hanging out with friends. He is also involved in a Jeep club.